Volkswagen Passat for B6 / B7 MEGAMOS 48 Type Steering Lock Emulator 4 Pcs + Connection Adapter Bundle
New Bundle Volkswagen Passat Emulator for B6 / B7 MEGAMOS 48 Type Steering Lock Emulator 4 Pcs + Connection Adapter
Note: programming required with Volkswagen Passat B6 Emulator Connection Adapter
Needs to be connected to the old original ESL which you can remove after programming is completed. Programming successfully means IMMO OFF of the car
Volkswagen VW Emulator Fitments:
Volkswagen Passat 2006-2014
Volkswagen VW Emulator Steering Lock Problem Is One Among The Foremost Frequent Problems In Volkswagen Passat ( B6 / B7 ) Dealer Need To Order New Steering Lock And Program It Which Is Just Too Much Costly And Required While Of Waiting.
Electronic Steering Lock vw Emulator Will Fix Your Steering Lock Malfunction Error, And Therefore The vw Esl Elv Universal Steering Lock Emulator Will Bypass vw Elv always.
VW Passat cars, coverage from 2006 and up to 2014. Emulates electronic steering lock module which incorporates steering lock module itself and key reader (base station) for Megamos-48 keys. Emulator replaces both. Must store IMMODATA, ESL_ID and KEY_ID before usage. Side effect – car can be started without valid transponder key using any suitable keyblank which simply fits into key slot.
Volkswagen VW Emulator Notes:
Volkswagen VW Emulator Installation:
Remove the comfort of the car located in front of the 1st passenger seat.
Simple steps needed to program it and get it working
Read the eerprom ST-M95320 in the comfort by any device supporting it( vvdi prog, orange 5, .....)
Save that dump file and write it on the eeprom of the emulator.
We need the original ELV to do synchronization with our MK3 emulator by the MK2358 connection adapter
After connecting the OBD plug and the original and mk3 emulators, the green and red light start flashing for 2-3 minutes before the green light works alone
Plug the MK3 emulator in place of the original ELV which is not needed anymore.
Return the comfort to its place in the car.
The car starts successfully.
Volkswagen VW Original ELV: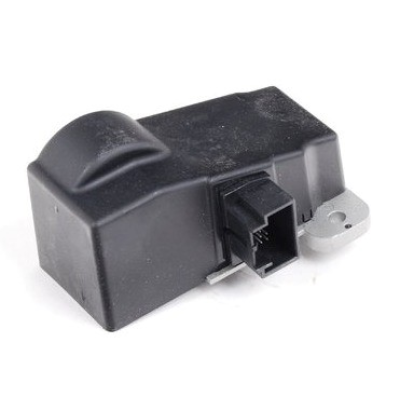 Note: the car becomes an IMMO OFF car after applying the emulator to it
Extra Details:
Accessories Products
Volkswagen Passat B6 Emulator Connection Adapter
Extra Details:
Related Products
Volkswagen VW Emulator - Passat Emulator for B6 / B7 MEGAMOS 48 Type Steering Lock Emulator With lock Sound

Volkswagen VW Emulator + Passat B6 Emulator Connection Adapter