The Key Pro M8 with 800 Tokens Best Auto Key Programmer Tool
Top 3 Reasons to Get the Key Pro M8:
1.The Key Pro M8 Newest Software Version:
Beta Version: V11.17

2.The Key Pro M8 Token Promotion


Buy 50 Tokens,Get Total 150 Tokens
Buy 100 Tokens, Get Total 300Tokens
Buy 250 Tokens, Get Total 750Tokens



3.The key pro M8 Update:

Online Update (One Year For Free)
Notice:
1. The key pro M8 with 800 tokens ,when use up ,you can buy from us
2. Never Disassemble The Multiplexer, or we will not provide warranty for that
3. Only need connect with computer when you want to update it, and better to use on professional windows XP system
Innovative Roadside Key Programming:
If you are new to the industry or simply looking for a cost effective way to offer a key programming service to your customers, then the Key Pro M8 Auto Key Programmer provides the solution. The portable Key Pro M8 Auto Key Programmer is the ideal programming tool that programs keys and remotes for all makes of vehicles worldwide - on a 'Pay As You Go' basis.
The Key Pro M8 offers the same coverage /functionality as the world leading AD100Pro, but at a fraction of the cost. Using digital tokens, which are deducted when keys are programmed, makes the Key Pro M8 Auto Key Programmer unique.
When all the tokens are used, you simply buy more tokens and download them via the internet. This allows an affordable key programming service to be provided by professional auto-locksmiths and auto-technicians for drivers on the roadside, at home or the office.
The use of transponders in vehicle keys means that whenever additional / replacement keys or remotes are required, they must be programmed into the vehicle using specialist diagnostic equipment.Originally, if a customer needed additional keys or remotes, they would have no option but to go to the franchised dealer, which could be expensive and inconvenient.
Choosing The Key Pro M8 Auto Key Programmer is a worthwhile asset and generates an excellent return on investment, by providing an additional income stream for your business.
The Key Pro M8 Auto Key Programme Technical Features:
- Electronic Tokens Downloaded From The Web(need pay for it)
- Standard & Beta (Test) Software Available
- 320 X 240 Dot Matrix LCD Touch Screen
- Connection to Vehicle Via OBD Socket
- 12v Power From Vehicle / Mains
- User ID Password Protection
- Internet Software Updates
Free Software - All Makes & Models
The Key Pro M8 Auto Key Programmer is supplied with all available software free. We will provide software free update online in one year.
Designed with simplicity in mind, the The Key Pro M8 Auto Key Programmer guides you through various processes for key programming & remote key fob programming, from the more basic keys to proximity and smart keys across all makes of vehicles worldwide, on one programmer. Most vehicle immobiliser systems require security access (Pin Code) to allow keys & remotes to be programmed.The Key Pro M8 Auto Key Programmer reads many Pin Codes, providing a high quality, cost effective and valuable service for drivers has never been easier.
Key Pro M8 Auto Key Programmer Functions:
- All Makes Coverage
| | | | | | | | | | |
| --- | --- | --- | --- | --- | --- | --- | --- | --- | --- |
| Abarth | Acura | Alfa Romeo | Audi | Bently | Benz | Chrysler | Citroen | Dacia | Daihatsu |
| Daweoo | Dodge | Fiat | Ford | GM | Holden | Honda | Hyundai | Jaguar | Infiniti |
| Isuzu | Kia | Lancia | Land rover | Lexus | Lincoln | Iveco | Mazda | MG | Mitsubishi |
| Nissan | Opel | Peugeot | Perodua | Porsche | Proton | Renault | Rover | Saab | Skoda |
| Smart | Ssangyong | Subaru | Suzuki | Toyota | Vauxhall | VW | | | |
- Provide Roadside Programming For Drivers
- Read & Clear Fault Codes
- Program Proximity / Smart Keys
- Program Remote / Plip Keys
- Program Aftermarket & OEM Keys
- Program Aftermarket & OEM Remote Key Fob's
- Read Immobiliser Pin Codes
Some of the functions are manufacturer / model dependent



The Key Pro M8

Please note:


1. It must be installed on XP system.


2.

The anti-virus Software must be cloesed.


3

.

If you have any problems with the M8, please contact our customer service directly, Please do not take it apart, otherwise, we won't provide warranty.
4.

New version solve the problem that some Toyota car needs license when programming. It can be operated directly. We will realease more and newer software for the KeyProm8.





5.

Not all car models' key programming need tokens, the screen will promt how many tokens are needed if tokens are needed. It usually takes one token.





6.

The Key Pro M8

cannot get some cars' pin code itself, you need buy

VPC-100 Pin Code Calculator

to get the code.





7.

The Key Pro M8

cannot program some Lexus cars whose keys are 4C chip and Toyota H chip.



Key Pro M8 Auto Key Programmer Software Display: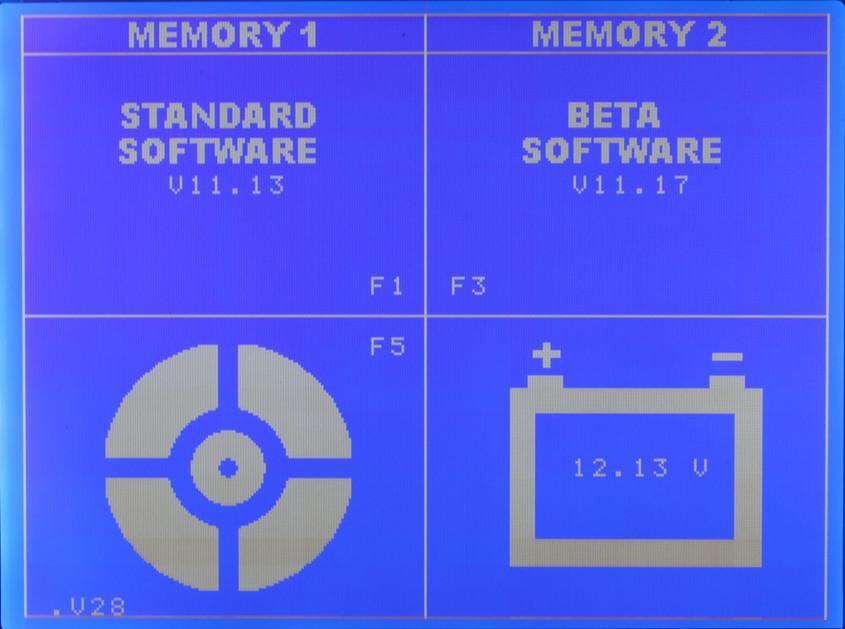 The Key Pro M8
FAQ:
Q1: When I installing driver for the keyprom8, it shows "windows encounter a problem installing the driver ", what i should do?
A1: Please make sure you are using windows xp system computer to install the driver, and please follow our video to finish the driver installing.
Q2: When I start the machine, it tell me " version too old, please update", shall I update it?
A2: Yes, you need update your machine if it remind you version too old. Please give us your serial number, we will send you update file and update video, please follow our video to update.
Q3: I can not start my machine when I connect by OBD2 cable, what I should do?
A3: Please also connect one dongle when start machine, but please do not use Dongle B, this one can not start the device.
Key Pro M8 Auto Key Programmer Package List:
- Key Pro M8 Auto Key Programmer
- Software - All Manufacturers
- Protective Carrying Case